Voice ID is a form of biometric voice authentication that helps to verify users by recognizing the unique sound waves emitted from their speech. Despite its initial popularity with banking institutions, there are many risks associated with using this technology in games and other applications like Skype.
The "voice biometrics" is a technology that banks have begun using despite the security risks. The voice recognition software can be used to authenticate users and to verify their identity.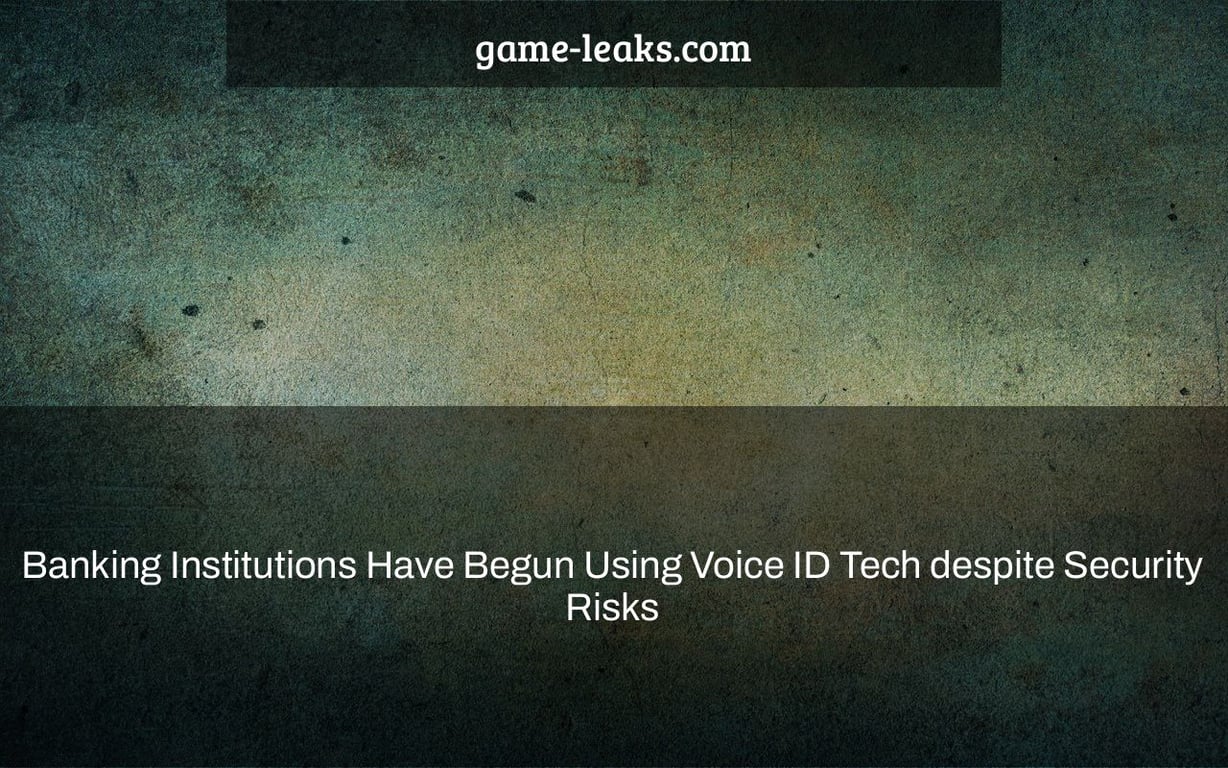 Image courtesy of TheDigitalArtist (Pixabay)
Voice ID, a voice biometric technology, has been used by a number of financial institutions and a handful of IFSPs as a method of account access. Despite worries about deep voice technologies and the increased availability of recordings of individuals through social media and other public sources, this is occurring.
Social Engineering and Deep Fakes
Because Chase is far from the only company to use biometric security, it's possible that it's reached a point where it's no longer a cause for worry. Many significant and well-known institutions have also included it into their operations. The possibility of deep fake or deep voice vulnerabilities mixed with social engineering, on the other hand, is genuine, as at least one incidence has been reported in which a bank employee was duped into transferring $35 million dollars as part of a fraud in 2020.
A bank manager in Hong Kong got a call in early 2020 from a guy whose voice he recognized—a director from a firm with whom he'd previously talked. The director had wonderful news: his firm was set to complete a $35 million purchase, and he needed the bank to approve certain payments. The operations were being coordinated by a lawyer called Martin Zelner, and the bank manager could see emails from the director and Zelner in his inbox, verifying what money needed to transfer where. The bank manager started making the transactions after verifying that everything looked to be in order.
The issue here isn't with "deep voice" technology. This is a ludicrously insecure security system that permits money to be transferred over the phone. https://t.co/ClzzxILOz7
October 14, 2021 — Anthony DeRosa (@Anthony)
Apart from the method's possible security problems, it seems that some institutions do not even provide an opt-in or opt-out option. Enrollment may begin with as little as a phone call. When one customer sought to contact their bank, Chase, an automated greeting greeted them with "a disclaimer that it would be fingerprinting my voice," and they were not given the option to opt out.
Chase (photo)
Users of Voice Biometrics who are currently known
Sources: Forbes, Key Discussions (via Techdirt).
Recent Developments
Microsoft has released $24.99 posters to commemorate the Xbox 360's Red Ring of Death.
14 December 2021 14 December 2021
This Week on Xbox Game Pass: Mortal Kombat 11, Transformers: Battlegrounds, and More
14 December 2021 14 December 2021
Samsung Develops GDDR6 Memory at 20 Gbps and 24 Gbps, Expanding Next-Gen Graphics Card Options
14 December 2021 14 December 2021
The System Shock Remake by Nightdive Studios will be released next year.
14 December 2021 14 December 2021
GeForce RTX 3070 Ti (16 GB) and GeForce RTX 3080 (16 GB) from NVIDIA (12 GB) Delayed, according to reports
14 December 2021 14 December 2021
According to AIDA64, NVIDIA GeForce RTX 3080 Ti Laptop GPU is on the way.
14 December 2021 14 December 2021
Watch This Video-
Related Tag