The PCI-SIG has released their official specifications for the latest PCIe 6.0 specification, which will be implemented in new GPUs and motherboards starting next year.
The "pci-sig specification" is a new, official specification for PCIe 6.0. The specification has been published by the PCI-SIG, which is an organization that sets standards for the PCI bus architecture and its derivatives.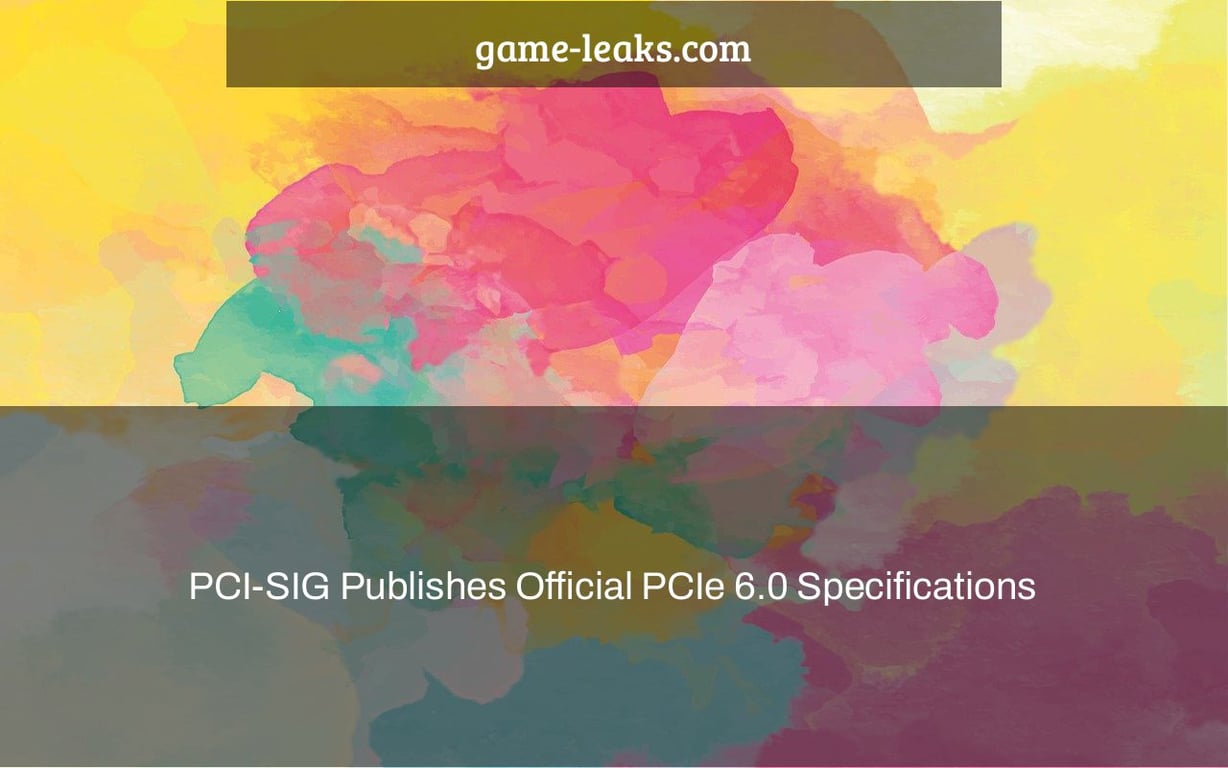 PCI-SIG (Picture Credit: PCI-SIG)
PCI-SIG has issued a press release announcing the official specs for PCIe 6.0, the next generation of the widely used extension bus standard.
According to the press announcement, PCIe 6.0 will have a raw data throughput of 64 GT/s and an x16 configuration of up to 256 GB/s. Pulse Amplitude Modulation with four levels (PAM4) signaling, Forward Error Correction (FEC), and Flow Control Unit (Flit)-based encoding are other important characteristics.
PCIe 6.0 characteristics, according to PCI-SIG:
64 GT/s raw data throughput, with an x16 configuration allowing for up to 256 GB/s.
PAM4 signaling (Pulse Amplitude Modulation with 4 Levels) uses current PAM4 signaling in the market.
The bit error rate increase related with PAM4 signaling is mitigated by lightweight Forward Error Correct (FEC) and Cyclic Redundancy Check (CRC).
PAM4 modulation is supported by Flit (flow control unit) based encoding, which allows for more than twice the bandwidth gain.
Flit Mode's packet structure has been updated to offer more functionality and make processing easier.
Backward compatibility with all previous versions of PCIe technology is maintained.
PCI-SIG Chairperson and President Al Yanes remarked, "PCI-SIG is thrilled to announce the introduction of the PCIe 6.0 standard less than three years after the PCIe 5.0 specification." "PCIe 6.0 technology is a cost-effective and scalable interconnect solution that will continue to impact data-intensive markets such as data centers, AI/ML, HPC, automotive, IoT, and military/aerospace, while also protecting industry investments by maintaining backwards compatibility with all previous generations of PCIe technology."
"With the PCI Express SSD market expected to expand at a CAGR of 40% to over 800 exabytes by 2025, PCI-SIG continues to satisfy the future demands of storage applications," stated Forward Insights' Greg Wong, Founder and Principal Analyst. "With the storage industry transitioning to PCIe 4.0 technology and on the verge of introducing PCIe 5.0 technology, companies will begin incorporating PCIe 6.0 technology into their roadmaps in order to future-proof their products and take advantage of PCI Express technology's high bandwidth and low latency."
"In several categories of the data center, such as high-performance computing and AI, there is a rising desire for ever-increasing performance," said Ashish Nadkarni, Group Vice President, Infrastructure Systems, Platforms, and Technologies Group, IDC. "The application ecosystem will look quite different in three to five years, and organizations will most likely begin revising their roadmaps appropriately." The industry will benefit from the growth of a well-established standard like PCIe 6.0 architecture in developing composable infrastructure for performance-intensive computing use cases."
PCI-SIG is the source of this information.
Recent Developments
AMD Radeon Super Resolution will boost gaming performance by up to 70%.
11th of January, 2022 11th of January, 2022
This year, smart guns will be available in the United States.
11th of January, 2022 11th of January, 2022
Horizon Forbidden West's Early Build Has Leaked
11th of January, 2022 11th of January, 2022
According to Phil Spencer, the Xbox Series X|S is Microsoft's fastest-selling Xbox console generation.
11th of January, 2022 11th of January, 2022
GIGABYTE introduces the GeForce RTX 3080 graphics cards, which have 12 GB of VRAM.
11th of January, 2022 11th of January, 2022
MSI Unveils GeForce RTX 3080 (12 GB) Graphics Cards for Ventus, Suprim, and Gaming Trio
11th of January, 2022 11th of January, 2022
Watch This Video-
The "pci express base specification revision 4.0 pdf" is the official specification for PCI-SIG's PCIe 6.0. The specifications are available in PDF format, and can be found on the PCI-SIG website.
Related Tags
pcie 6.0 specification pdf
pcie 6 motherboard
pci express 6.0 release date
pcie 4.0 spec
pcie 5.0 specs